Port Gamble Summer Faire
Come enjoy a family fun day in the sun in Historic Port Gamble on Sunday August 13th, 2023 from 12pm-5pm! Enjoy dining and shopping along with live music, arts & crafts vendors, Birds of Prey and much more.
Get up close and personal with raptors and local Birds of Prey with The West Sound Wildlife Shelter, hosting Raptor Rhapsody at the Hood Canal Vista Pavilion from 1pm-3pm.
(Admission collected at the door: $5/person benefits the West Sound Wildlife Shelter. Children 4 & under are FREE)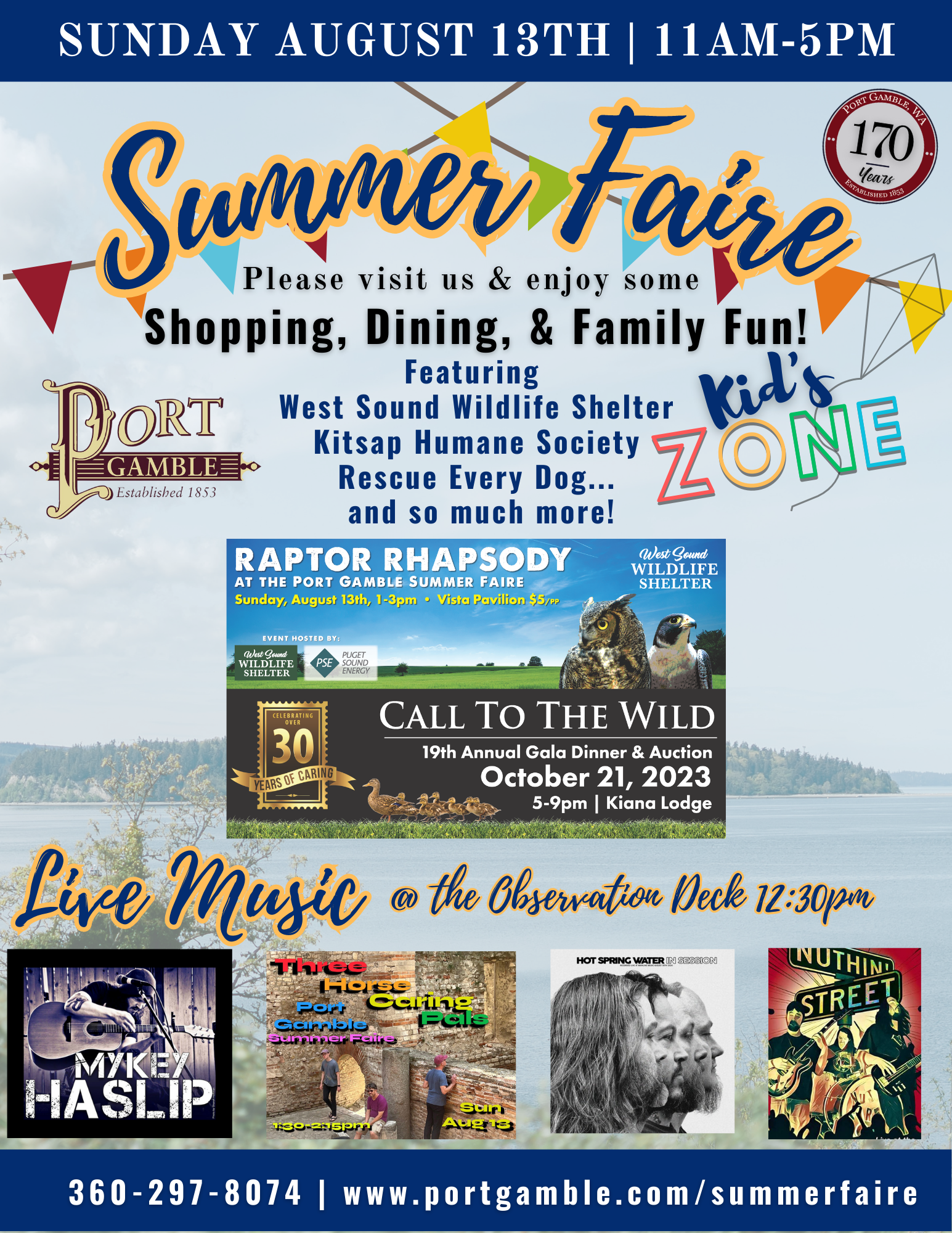 GOOD EATS AT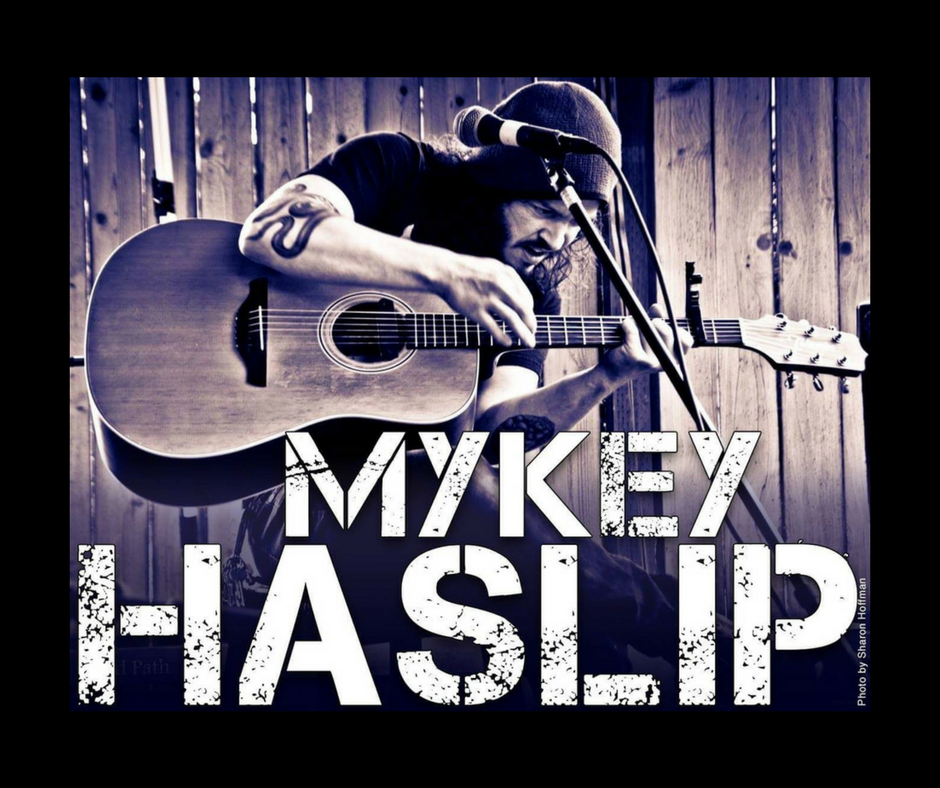 Mykey Haslip
Mykey Haslip is a foundational musical artist from Kitsap County who has played in your favorite local bands. He is best known for being an awesome drummer, but also brings his soul and passion on guitar as a singer-songwriter. 
Three Horse Carousel (Three Horse Caring Pals)
Three Horse Carousel features 3 long-time Kitsap musicians who will delight you with the beautiful harmonies and amazing guitar sounds of the Beatles and beyond.
Join them in helping one of the band member's family member who is battling cancer right now!
CLICK HERE to go to the GOFUNDME page.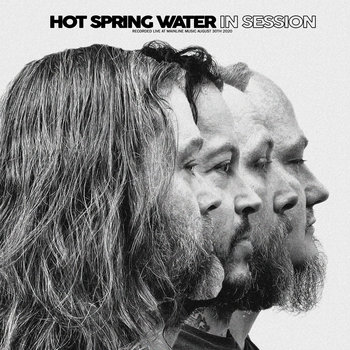 Hot Spring Water
Hot Spring Water was formed in 2011 in Port Orchard Washington as a side project with members of the bands Mos Generator, Stone Axe and Sower. Tony and Bo will be doing an acoustic set for Summer Faire!

Tony Reed -
lead vocals, guitars, assorted instruments
Mykey Haslip - drums, backing vocals
Mike Dupont - bass
Bo McConaghie - guitar
Nuthin' Street
Join Kitsap music legends Mykey Haslip, Mark Serna, and John McIntosh for a fun-filled set of your favorite rock n' roll from the 60's and 70's!